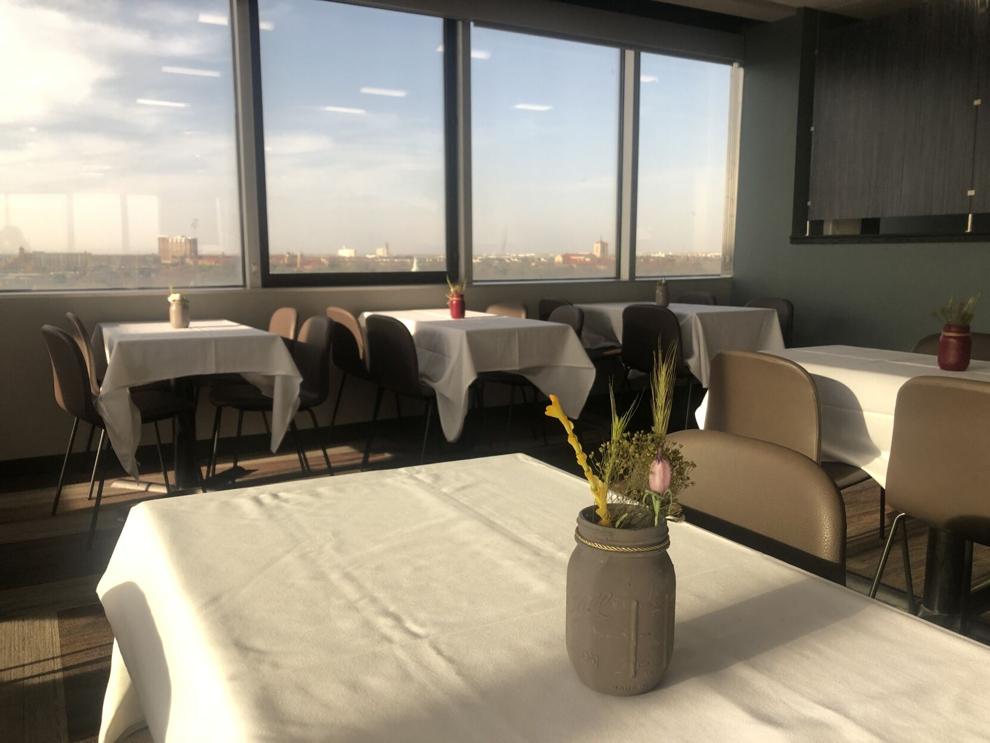 Texas Tech's Skyviews has the same great view, with a whole new look.
Phase one of the $1.3 million renovation of the student-run restaurant is now complete.
The Moody Foundation providing nearly half of that, to make it all possible.
General manager Gary Danhof says it's been a long road.
"The actual remodeling started back in January of last year. It had actually started construction or remodeling in March, then of course COVID came in and shut everything down," Danhof said.
Slowly but surely, the new vision came together, new floors, new ceilings and even a new logo.
"We actually took everything completely down, studs and everything. everything was completely removed," Danhof explained.
There were big upgrades for the kitchen too. To provide more space, the old "smoking" seating section was removed.
It now is about 3 times as big, with  a pizza oven, a steamer and 2 convection ovens, all completely new.
"We still seat approximately 100 guests, but it was definitely time to have a little TLC and a little bit of new development," Danhof said.
Currently, Skyviews has a Monday through Friday pizza kitchen for carryout lunch.
Last week, its Wednesday dinner series for dine in services came back online.
Danhof says the restaurant is known for its lunch buffet, which is not back yet, but they are getting closer to "normal".
A relief for hospitality students, who cannot exactly learn everything via zoom.
"Oh it's just fantastic. I came on July of last year and I've done restaurants a majority of my life and it's so good to have the students hands-on, actually doing food preparation, food safety, waiting on tables, interacting with the guests," he explained.
A multi-day grand opening is planned later this year, in August.